The summer has become hotter with the start of the FIFA World Cup 2014. Four days already and more than 40 goals in groups stage fixtures. Yesterday, Germany was fun to watch though. Thus, in the time of this major event, I have concluded a list of ten football (soccer) books a reader ( also a Football Nerd) can read when not watching the fixtures.
The Damned Utd by David Peace
Extraordinary sport's writer, David Peace's extraordinarily inventive novel tells the story of a world characterized by fear of failure and hunger for success set in the bleak heart of the 1970s.
Soccernomics by Simon Kuper & Stefan Syzmanski
Using insights and analogies from economics, statistics, psychology, and business to cast a new and entertaining light on how the game works,Soccernomics reveals the often surprisingly counter-intuitive truths about soccer.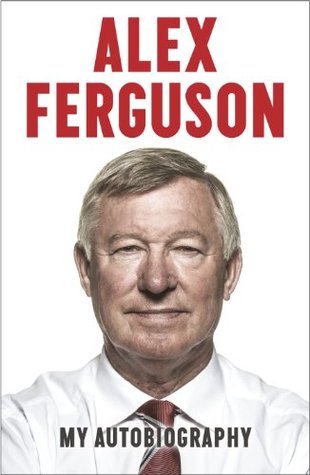 Alex Ferguson: My autobiography by Sir Alex Feguson
 Over the past four years, Sir Alex has been reflecting on and jotting down the highlights of his extraordinary career and in his new book he will reveal his amazing story as it unfolded, from his very early days in the tough shipyard areas of Govan.
I am the Secret Footballer by The Secret Footballer
Now, for the first time, he reveals everything you need to know about the hidden world of professional football – the extraordinary highs, the desperate lows….and what it's really like to do a job most of us can only dream of.
Fever Pitch by Nick Hornby
Nick Hornby has been a football fan since the moment he was conceived. Call it pre-destiny. Or call it preschool. Fever Pitch is his tribute to a lifelong obsession. Part autobiography, part comedy, part incisive analysis of insanity, Hornby's award-winning memoir captures the fever pitch of fandom — its agony and ecstasy, its community, its defining role in thousands of young mens' coming-of-age stories. Fever Pitch is one for the home team. But above all, it is one for everyone who knows what it really means to have a losing season.
Inverting the Pyramid by Jonathan Wilson
First-ever comprehensive global history of football tactics by the highly acclaimed sports writer Jonathan Wilson.
RED by Gary Neville
A five star piece of writing on football, an insight on Manchester United and English Nation Football. He has been at the heart of it all and, at the end of an amazing career, is now ready to tell all. Neville reveals the behind–the–scenes secrets of his early days with the likes of Giggs, Scholes, and his best mate, David Beckham
The Numbers Game by Chris Anderson & David Sally
In The Numbers Game, Chris Anderson, a former professional goalkeeper turned soccer statistics guru, teams up with behavioral analyst David Sally to uncover the numbers that really matter when it comes to predicting a winner.
The Ball is Round by David Goldblatt
There may be no cultural practice more global than soccer. Rites of birth and marriage are infinitely diverse, but the rules of soccer are universal. No world religion can match its geographical scope. The single greatest simultaneous human collective experience is the World Cup final.
Football Manager Stole My Life by Iain Macintosh, Kenny Miller & Neil White
A celebration of the cult behind the Football Manager (FM) series of computer games, which have been taking over the lives of football fans for 20 years. Meet the greatest players you never saw. Discover how one game can cause 35 divorces, one honeymoon and a police raid. Go the next level with our guide to Extreme FM
Iain Macintosh writes about football for numerous publications in Asia, USA and the UK and is one of the Football 50, the top football writers on Twitter according to TEAMtalk. Kenny Millar is a sportswriter for The Sunday Post. Neil White is a former sportswriter for The Sunday Times. All three are Football Manager addicts.
---
Well these are my picks for the summer, some amazing books, make sure you do end up reading at least a few before this season of Football World Cup ends!