Poetry is an essential part of human life. It's a combination words in rhythm and we can find rhythm in almost anything we want. These rhythmic descriptions are written in form of poetry. The way a poem soothes human mind, nothing can. Thus, list some poetry books that reflect my personal taste.
The Rime of Ancient Mariner by Samuel T. Coleridge
A lyrical ballad, and one of the longest major poem in English. It relates the events experienced by a mariner who has returned from a long sea voyage. Coleridge  uses narrative techniques such as personification and repetition to create either a sense of danger, of the supernatural or of serenity, depending on the mood of each of the different parts of the poem.
Twenty Love Poems and a Song of Despair by Pablo Neruda
More than eighty years after its publication, Twenty Love Poems and a Song of Despair stands as an essential collection that continues to inspire lovers and poets around the world.
The Collected Poems of Emily Dickinson
Dickinson's poetry is remarkable for its tightly controlled emotional and intellectual energy. The longest poem covers less than two pages. Yet in theme and tone her writing reaches for the sublime as it charts the landscape of the human soul.
Ariel by Sylvia Plath
Plath's poems are deeply felt, deeply menacing dreams, roiling and crystalline and absolutely essential.
Howl and Other Poems by Allen Ginsberg
Allen Ginsberg is one of those figures who actually know what his poetry is like — and get more than a taste of the times in which it was written in the process.
Sonnets by William Shakespeare
Some poetry by one of the masters of English Language.
Leaves of Grass by Walt Whitman
Leaves of Grass. Included are some of the greatest poems of modern times: "Song of Myself," "I Sing the Body Electric," and "There Was a Child Went Forth," works that continue to upset conventional notions of beauty and originality even today.
View with a Grain of Sand by Wislawa Szymbroska
With acute irony tempered by a generous curiosity, Szymborska documents life's improbability as well as its transient beauty to capture the wonder of existence.
The Divine Comedy by Dante Alighieri
It proceeds on a journey that, in its intense recreation of the depths and the heights of human experience, has become the key with which Western civilization has sought to unlock the mystery of its own identity.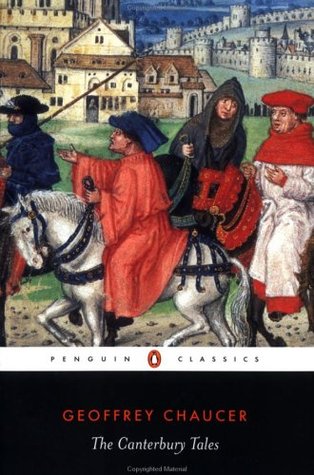 The Canterbury Tales by Geoffrey Chaucer
The procession that crosses Chaucer's pages is as full of life and as richly textured as a medieval tapestry.
What are your favorite poetry books?