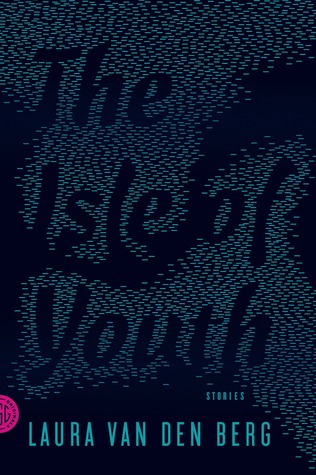 Laura van den Berg's THE ISLE OF YOUTH is a collection of seven engaging short stories exploring the lives of women mired in secrecy and deception. Each tale is spun with urgency, and the reader grows attached to the marginalized young women in these stories. I have already confessed a few times that I do not read much short stories collection, but reading this one has affected my view regarding the short stories.
Brilliantly written, dark, unsettling stories with original voice, every narrator/protagonist dealing with their own loneliness in a way we all want to deal with. The best story I feel this collection conveyed me is entitled 'Antarctica'  based on the Antarctic Peninsula, where a woman with holding others secrets, adrift by the lives of her closed ones, is on verge of exposing some secrets of her own. Her words gave me chill about a white-deserted land where one will find himself surrounded by a void that can never be sealed.
Other stories like, 'Opa-Locka', where our narrator, a private detective, observes a man walking into a building but never coming out. Or in 'The Isle of Youth', where the narrator's identical twin sister has gotten mixed up in something, will make a reader realise that van den Berg's repetition of the theme does not at all annoy him. Each story has its own mystery with it which is enough to remind a reader that this world is mysterious place, full of mysteries that we can never solve. Every landscape described in these seven stories is as unique as the character/protagonist.
4 out of 5
---