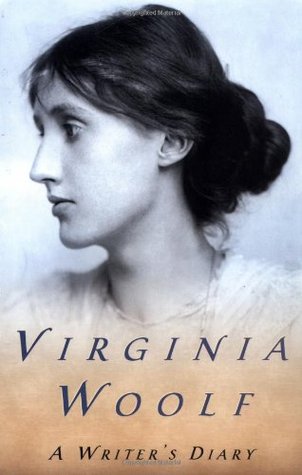 There are few writers who write their diaries in a fashion of self-talking. Just to clear one's mind from all the wandering thoughts. I think, that one of the sole purpose of keeping a diary. While reading A Writer's Diary, one has to keep in mind that diaries does not have a specific design by which they are written. It's diary, it can be tedious, and full of blissful thoughts at the same time. It can be an account of one's daily musings, or be a thoughts keeper from time to time. Virginia Woolf's A WRITER'S DIARY, is a latter case. It's an account of twenty-three years, starting from 1918 when Woolf was 36 to her final entry four days before her suicide in 1941.
In these pages she has managed to document her notions for various books and authors she read. Her faith lost in Katherine Mansfield's Bliss while reading it, her finding of Ulysses as 'diffuse' and 'brackish'. Her admiration for Shakespeare as observed even his lesser known plays are written with fluency. Her meetings with Thomas Hardy and his wife. For her writing, it shows a clear account of how critical she was of her own words. She had this thought, over and over that she has lost her gift of writing but when she found the energy to write again, she seemed mostly surprised.
Her notes on redrafting To The Lighthouse, Mrs. Dalloway, The Waves, Jacob's Room, The Common Reader, clearly express her sensitivity to criticism. She often talked about the critics, and whenever she received negative review, it would affect her mood. She struggled not only with her writing but her illness. Headaches and various spells of depression.
I haven't read any other of Woolf's works but after reading her diary, my curiosity is simply raised by her fluent and mild sensing writing style which I can only adore. Her words have an outlandish way of supporting each other, when you see them on paper. But it is glittering. I recommend this book, to every reader, and every writer.
4 out of 5